Opti­mal­ly pre­pa­red – both then and now
At Ket­tel­hack, we pro­du­ce and sell high-qua­li­ty and dura­ble tex­ti­les.

A

s an inde­pen­dent fami­ly busi­ness in its fourth genera­ti­on, we are very fami­li­ar with long-term plan­ning and respon­si­ble action. In doing so, we focus equal­ly on the envi­ron­men­tal per­for­mance of our com­pa­ny and on the qua­li­ty of our pro­ducts and processes.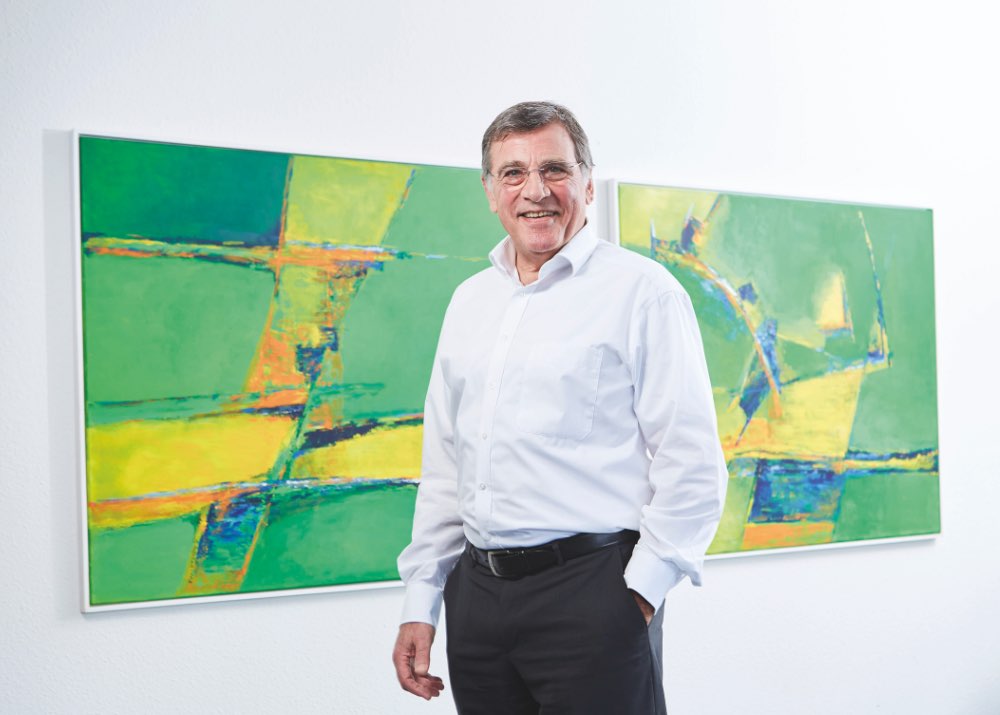 Hein­rich Karl-Georg Ket­tel­hack, who foun­ded the com­pa­ny in Wett­rin­gen in 1874, would pro­bab­ly be rub­bing his eyes in ama­ze­ment as he wan­de­red through the pre­sent-day pro­duc­tion halls and offices. Around 100 employees hand­le tex­ti­les, sup­pliers and cus­to­mers: nego­tia­ting, dyeing, finis­hing and ship­ping. For over five deca­des, we have been pro­ven experts in mono­chro­me fab­rics. Our cus­to­mers use the­se to pro­du­ce both high-qua­li­ty and dura­ble work­we­ar and bed linen for hotels, hos­pi­tals and nur­sing homes.
Anyo­ne fami­li­ar with Ket­tel­hack perhaps still remem­bers that we made our name in house­hold tex­ti­les like table­cloths, tea towels and bed linen. Chan­ges have always shaped our busi­ness, like sun and rain shape the cot­ton har­vest. Loo­king ahead ins­tead of clinging to yes­ter­day, stay­ing fle­xi­ble ins­tead of fixa­ting on pre­ser­va­ti­on: "This stra­te­gy has been taking us for­ward for four genera­ti­ons, making us effi­ci­ent and fit for the future." Cou­ra­ge­ous, but only con­sis­tent, when the pro­duc­tion of house­hold tex­ti­les for pri­va­te end users is no lon­ger eco­no­mi­c­al­ly via­ble: to sepa­ra­te our­sel­ves from this seg­ment and sell the bed linen brand Hei­ke (a neo­lo­gism made up of the initi­al syll­ab­les Hein­rich and Ket­tel­hack). Say­ing fare­well to spin­ning mills and remai­ning wea­ving mills four years later was also not a decisi­on we took light­ly. It's the grea­test tur­ning point in our com­pa­ny histo­ry and marks a radi­al rethink.
Ins­tead of wan­ting to do ever­ything our­sel­ves, from now on we are focu­sing on what we do best: dyeing and pro­ces­sing textiles.
Becau­se the­se sta­ges in the tex­ti­le value-added chain are cru­cial to the qua­li­ty of the final pro­duct: whe­ther it stands the test in ever­y­day work, how com­for­ta­ble it is, how many was­hes it with­stands. We are also con­cen­tra­ting more on what mat­ters: the crea­ti­ve dimen­si­on. This means we can offer our cus­to­mers con­si­der­ab­ly grea­ter grea­ter varie­ty, cate­ring to needs and pre­fe­ren­ces. "Chan­ge can only suc­ceed from a posi­ti­on of strength," Jan Ket­tel­hack empha­si­ses. Firm foun­da­ti­ons are essen­ti­al: values such as loyal­ty, fair­ness, relia­bi­li­ty, rigo­ur. Towards all busi­ness part­ners, cus­to­mers and sup­pliers. But also the wil­ling­ness to take respon­si­bi­li­ty and to think out­side the box.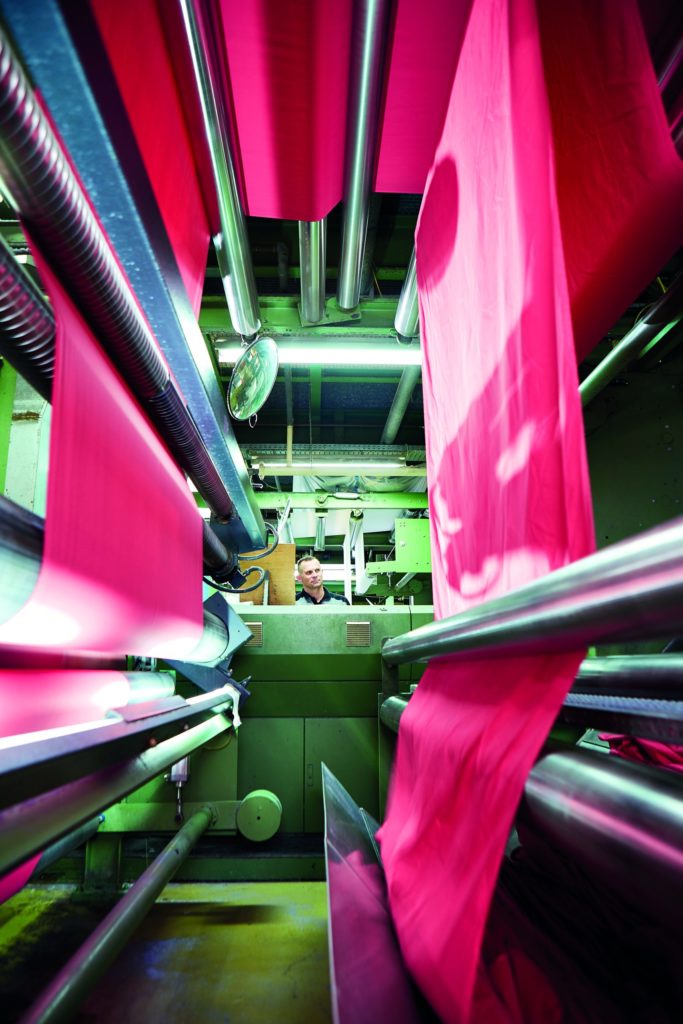 "We have been a fami­ly com­pa­ny for 145 years – and we want to stay this way."
Sus­tainab­le thin­king and action, on all levels and down to the last fib­re, is the key. And that inclu­des each and every employee, whe­ther it's the HR mana­ger, tex­ti­le lab tech­ni­ci­an or machi­nist. Our grea­test asset: is not only first-class pro­ducts and deca­des of exper­ti­se. But abo­ve all, the peop­le who sup­port and car­ry this com­pa­ny for­ward with toil and dedication.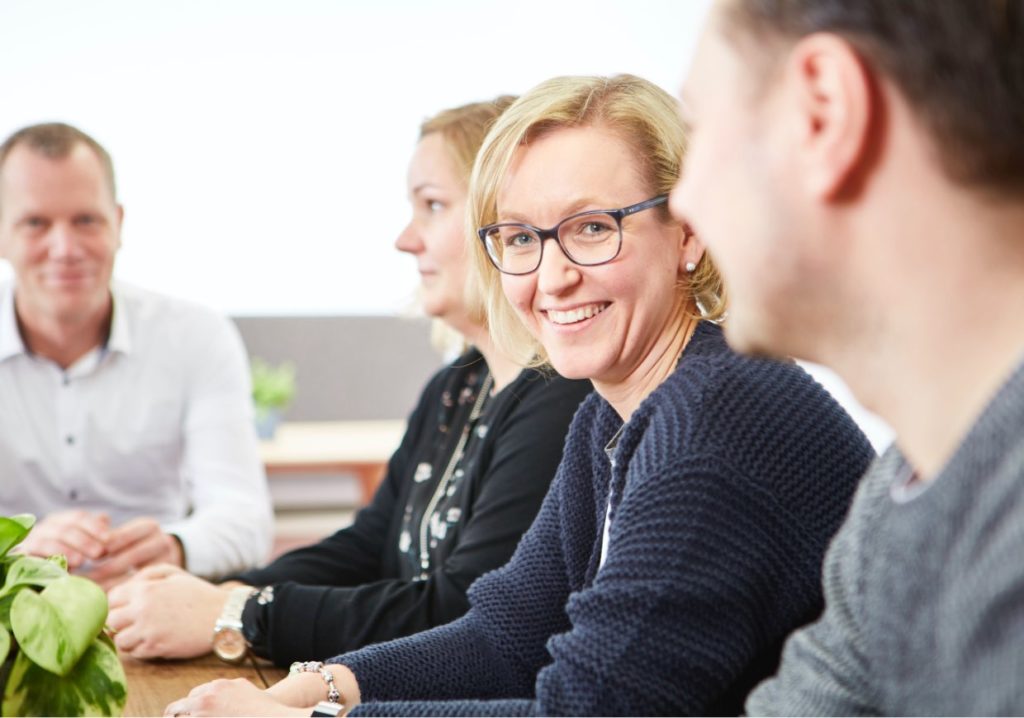 At Ket­tel­hack, we pro­du­ce and sell high-qua­li­ty and dura­ble tex­ti­les. As an inde­pen­dent fami­ly business …
Good Tomor­row stands for joint action for a sus­tainab­le future, …
Working tog­e­ther for a "good tomor­row": Our sus­tainab­le cor­po­ra­te cul­tu­re is an important cornerstone …