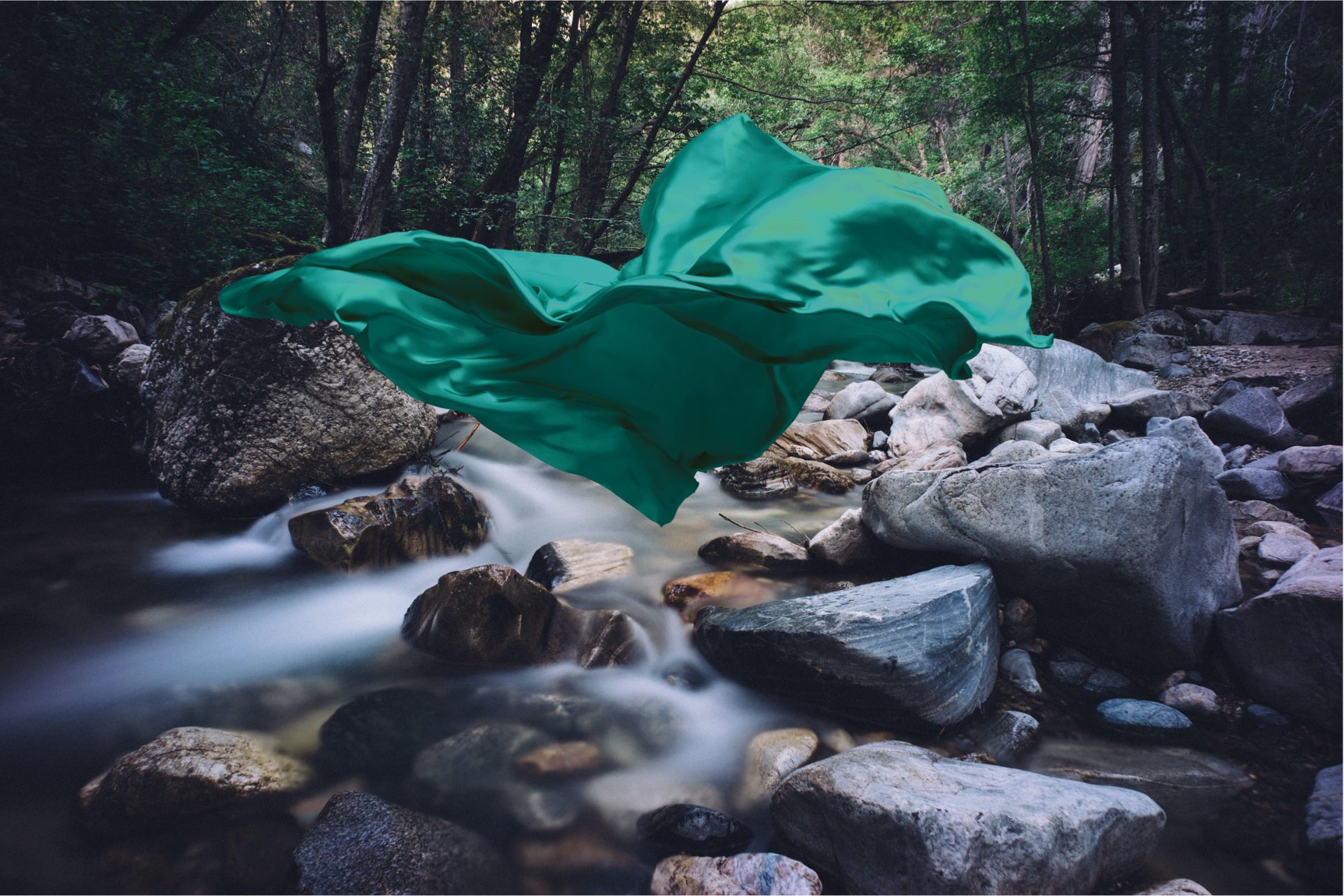 Envi­ron­men­tal manage­ment at Kettelhack
Envi­ron­men­tal pro­tec­tion and the con­ser­va­ti­on of resour­ces are important com­pon­ents in our com­pa­ny. With our envi­ron­men­tal manage­ment sys­tem in accordance with the Euro­pean stan­dard EMAS, we pur­sue a holi­stic approach to the topic of the envi­ron­ment. Sin­ce 2020, the STeP by OEKO-TEX® cer­ti­fi­ca­ti­on has sup­ple­men­ted the sys­te­mic requi­re­ments of EMAS.
Our inter­di­sci­pli­na­ry envi­ron­men­tal team, con­sis­ting of the Sus­taina­bi­li­ty Mana­ger and the Tech­ni­cal Mana­ger, ensu­res that the envi­ron­men­tal manage­ment sys­tem is imple­men­ted holi­sti­cal­ly and ful­ly embra­ced by all colleagues.
Num­bers, data, facts!
Whe­ther it's ener­gy con­sump­ti­on per machi­ne hour or the balan­cing of was­te volu­mes – key figu­res are indis­pensable for our envi­ron­men­tal manage­ment sys­tem. → learn more
Whe­ther clas­sic cot­ton, sus­tainable cel­lu­lo­se fibres from wood or recy­cled poly­es­ter – each fib­re brings its own eco­lo­gi­cal advantages.
CO2 site footprint
The car­bon foot­print adds an important com­po­nent to the other key figu­res: This is becau­se this is whe­re the envi­ron­men­tal impact of, for exam­p­le, ener­gy con­sump­ti­on, che­mi­cal use or busi­ness tra­vel first beco­mes clear. Both direct and indi­rect emis­si­ons are taken into account in the calculation.
Emit­ter, Scope 3, CO2 equivalent…
The simp­le steps of CO2 balan­cing is not that dif­fi­cult – espe­ci­al­ly with the sup­port of simp­le tools like the Eco-Cock­pit. → Click here for the crash course.
About this report
This digi­tal sus­taina­bi­li­ty report meets the requi­re­ments of the EMAS Regu­la­ti­on and com­pli­es with the requi­re­ments of GRI 4 of the Glo­bal Report­ing Initiative.
→ learn more
EMAS Envi­ron­men­tal Statement
As a regis­tered com­pa­ny in the EMAS regis­ter, we are obli­ged to publish an envi­ron­men­tal state­ment. → Here are all the details from our cur­rent envi­ron­men­tal statement.