Sus­taina­bi­li­ty in our cor­po­ra­te culture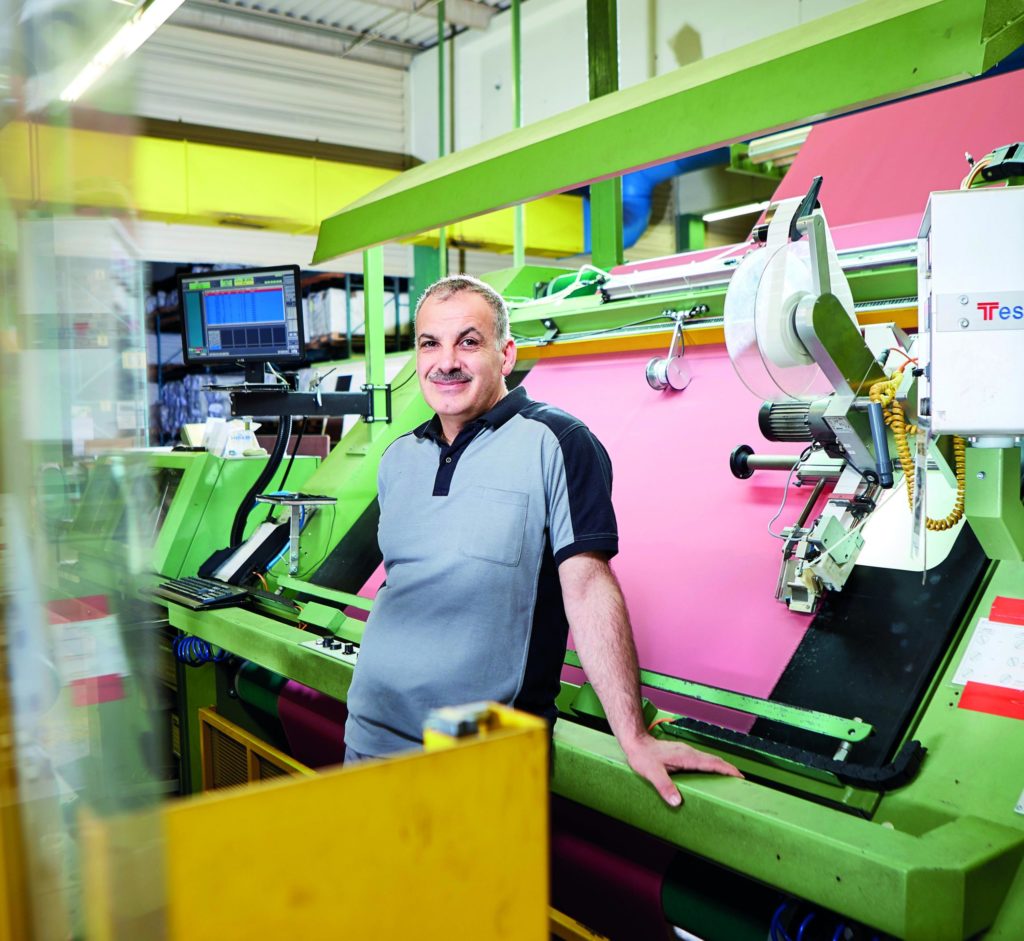 Our sus­taina­bi­li­ty ambassadors
Our 29 sus­taina­bi­li­ty ambassa­dors are an important part of our sus­tainable cor­po­ra­te cul­tu­re. Dis­cuss, try out, inter­na­li­se and deve­lop your own ide­as. The sus­taina­bi­li­ty ambassa­dors are trai­ned as mul­ti­pli­ers in workshops.
"The main thing I took away from the Sus­taina­bi­li­ty Ambassa­dor work­shop was how much you can chan­ge for the bet­ter yourself."
Ferit Sabaho­g­lu, Goods Con­trol­ler and Sus­taina­bi­li­ty Ambassador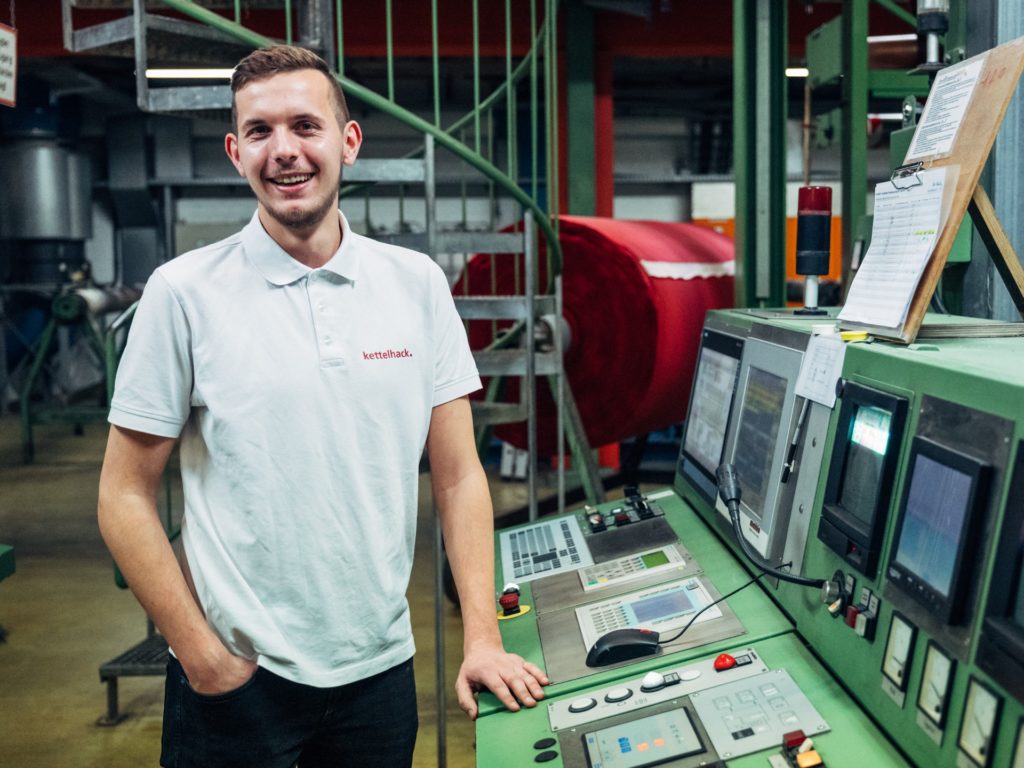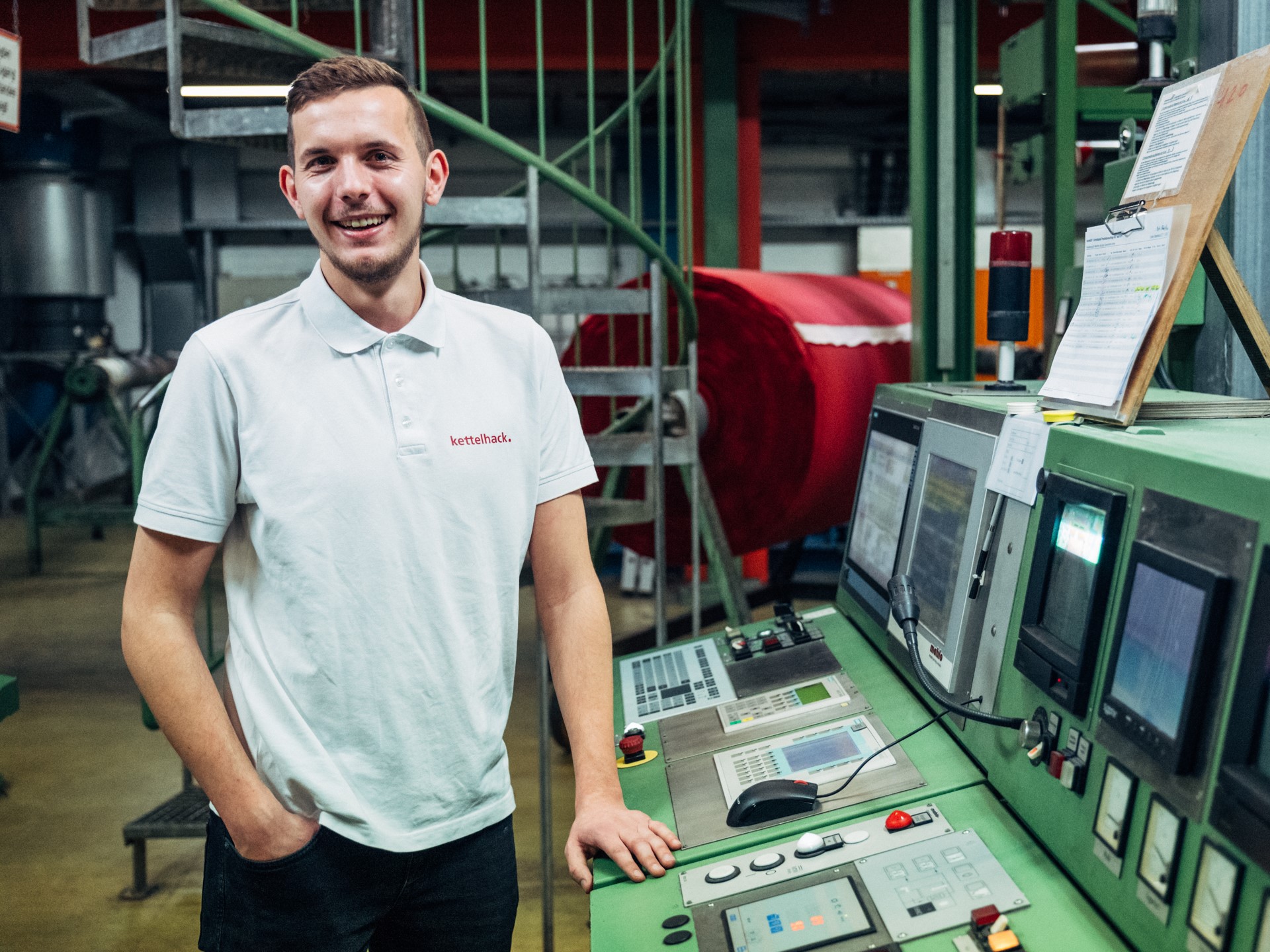 Award for the Nation's Best in 2020!
Nico Trin­deit­mar com­ple­ted his app­ren­ti­ce­ship as a tex­ti­le pro­duct finis­her with us and was award­ed the title of best in his field by the Cham­ber of Indus­try and Com­mer­ce. But Nico is not alo­ne in this! Other Ket­tel­hack trai­nees have also recei­ved this spe­cial award in the past.

Tai Chi during working hours?
Whe­ther it's a Tai Chi tas­ter cour­se or a work­shop on the topic of "Nut­ri­ti­on during shift work" – our work­place health pro­mo­ti­on pro­gram­me is demand-ori­en­ted and diverse.
At the BVMW Müns­ter­land mar­ke­ting con­gress in ear­ly Sep­tem­ber 2022, our sus­taina­bi­li­ty mana­ger pre­sen­ted Kettelhack's com­mu­ni­ca­ti­on stra­tegy on the topic…
On the occa­si­on of Fair Week 2022, a small group of inte­res­ted citi­zens of Rhei­ne visi­ted us in mid-September.
The Ket­tel­hack team of 16 par­ti­ci­pan­ts cycled 4,356 kilo­me­t­res in the 21 days of action. This put our team in 48th…
Ket­tel­hack team in numbers
– 100 employees
– 8 app­ren­ti­ces
– 5 works coun­cil mem­bers
– 13 first aiders
– 10 fire pro­tec­tion assistants
– 29 sus­taina­bi­li­ty ambassadors
Only satis­fied employees put their heart and soul into their work. The key to this tre­asu­re: Trust, free­dom – and long-term app­re­cia­ti­on. It is important to us that our employees are actively invol­ved in the company.
About this report
This digi­tal sus­taina­bi­li­ty report meets the requi­re­ments of the EMAS Regu­la­ti­on and com­pli­es with the requi­re­ments of GRI 4 of the Glo­bal Report­ing Initiative.