Sus­taina­bi­li­ty
in our cor­po­ra­te culture
Working tog­e­ther for a "good tomor­row": Our sus­tainable cor­po­ra­te cul­tu­re is an important cor­ner­stone for our com­mit­ment to sustainability.



Sus­taina­bi­li­ty manage­ment is not just about ques­tio­ning the use of resour­ces, tech­no­lo­gy and pro­ces­ses. It is also essen­ti­al to invol­ve and inte­gra­te the staff in the pro­cess. Here the key word is: Com­mu­ni­ca­ti­on. First­ly, we keep our employees infor­med of new deve­lo­p­ments via the Intra­net, dis­play cabi­nets and infor­ma­ti­on screens. We explain, sub­stan­tia­te, con­so­li­da­te. Sin­ce you can only inter­na­li­se what you have unders­tood. Second­ly, we moti­va­te our work­force to address the topic through inter­nal trai­ning ses­si­ons, whe­re they can sug­gest their own ide­as and pro­jects. Just like with our "Sus­taina­bi­li­ty Ambassa­dor" format.
Jes­si­ca Bur­win, Sus­taina­bi­li­ty Mana­ger at Kettelhack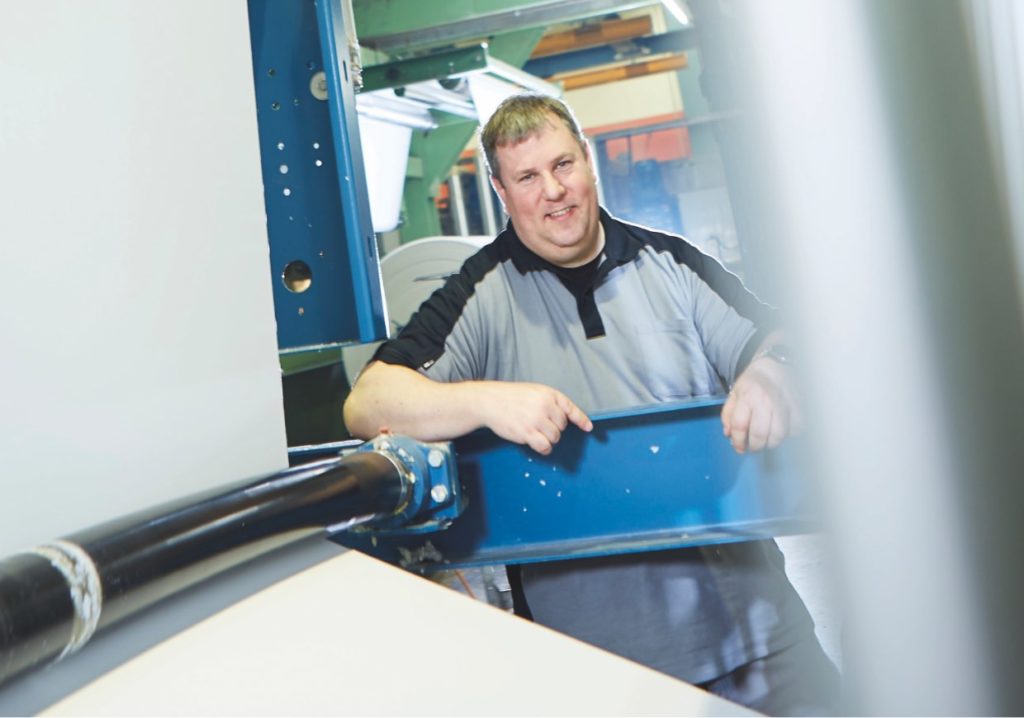 Our sus­taina­bi­li­ty ambassadors
"For the first time, I rea­li­sed how dire things alre­a­dy are for our planet.
Sin­ce I'm a sus­taina­bi­li­ty ambassa­dor, I am much more con­scious of resour­ces. Not only at work, but also at home. For exam­p­le, I asses­sed and refit­ted my enti­re house for ener­gy-saving potential."
Andre­as Glie­se, pro­duct refi­ner and sus­taina­bi­li­ty ambassador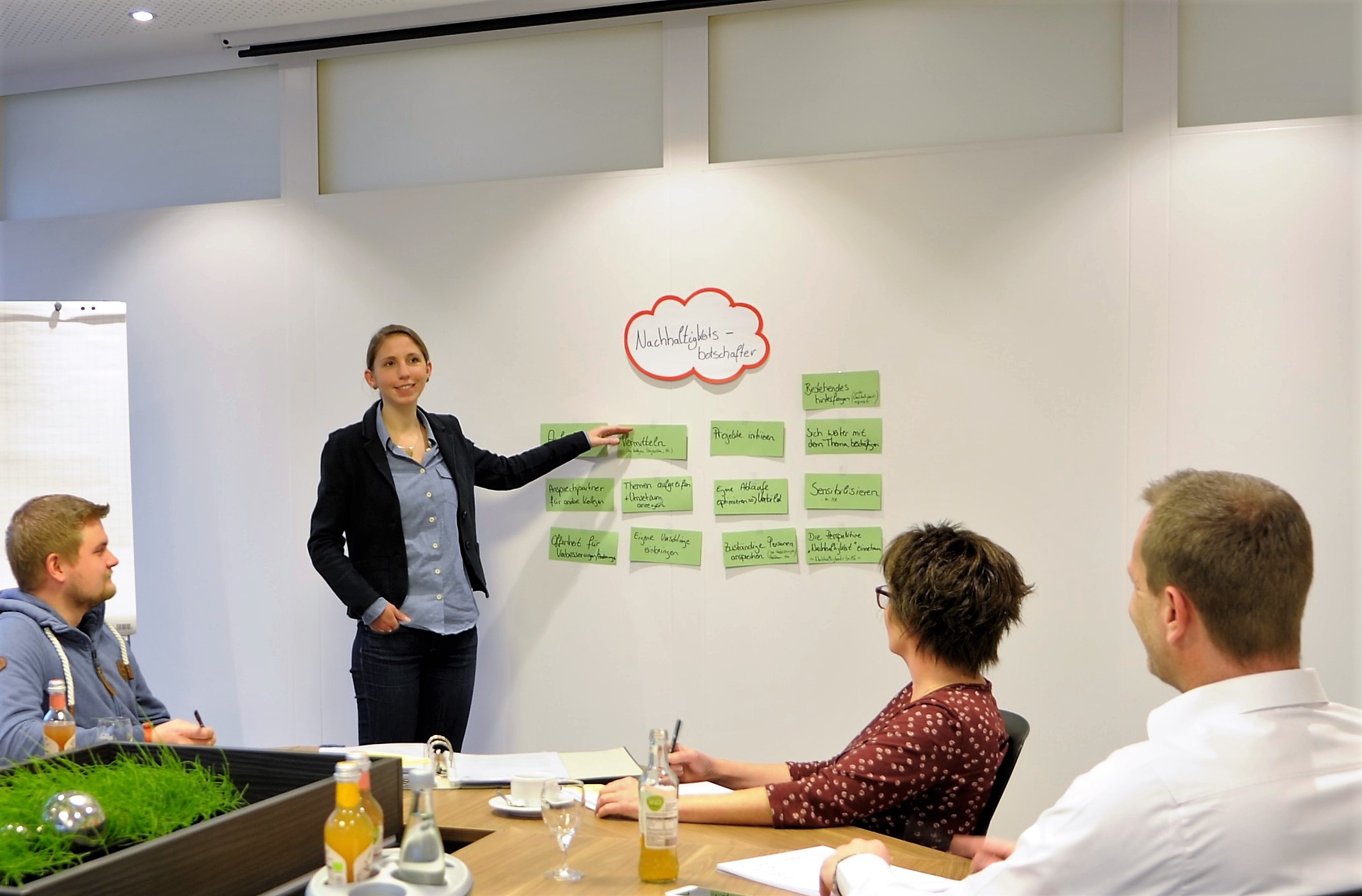 Our sus­taina­bi­li­ty ambassadors
29 men and women from all divi­si­ons have com­ple­ted our sus­taina­bi­li­ty ambassa­dor trai­ning pro­gram­me. Theo­ry and prac­ti­ce are clo­se­ly inter­wo­ven in the workshop.
Across seven modu­les the employees tack­le a ran­ge of topics, from gene­ra­tio­nal equi­ty and con­sump­ti­on, to cli­ma­te poli­cy. Dis­cus­sing, test­ing, inter­na­li­sing and final­ly deve­lo­ping own ide­as – spe­ci­fic tasks also ought to be sug­gested: How easy or dif­fi­cult is it to lea­ve the car at home for a who­le week, or take meat and sau­sa­ge off the menu? One spe­cial high­light is the joint excur­si­ons: With the par­ti­ci­pan­ts of the first work­shop in 2017, we went to the Kli­ma­haus in Bre­mer­ha­ven. In 2018, the group took part in a con­sump­ti­on-cri­ti­cal city tour and visi­ted the local repair café and the con­su­mer advice cent­re. Nice side effect: Through such joint actions, inter­de­part­ment­al net­works have been for­med. This is becau­se the work­shop groups are always well-mixed: From app­ren­ti­ces to manage­ment repre­sen­ta­ti­ves, employees from dif­fe­rent com­pa­ny divi­si­ons are present.
Our sus­taina­bi­li­ty ambassadors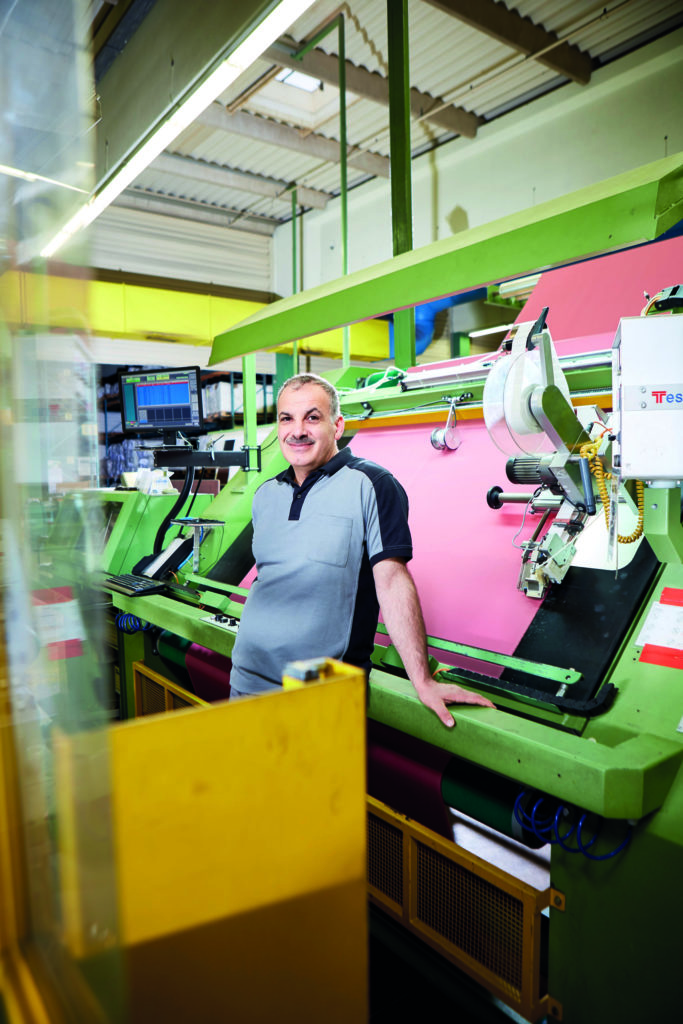 "Abo­ve all, the sus­taina­bi­li­ty ambassa­dor trai­ning pro­gram­me taught me how you can chan­ge for good — even with litt­le effort."
Ferit Sabaho­g­lu, Goods Con­trol­ler and Sus­taina­bi­li­ty Ambassador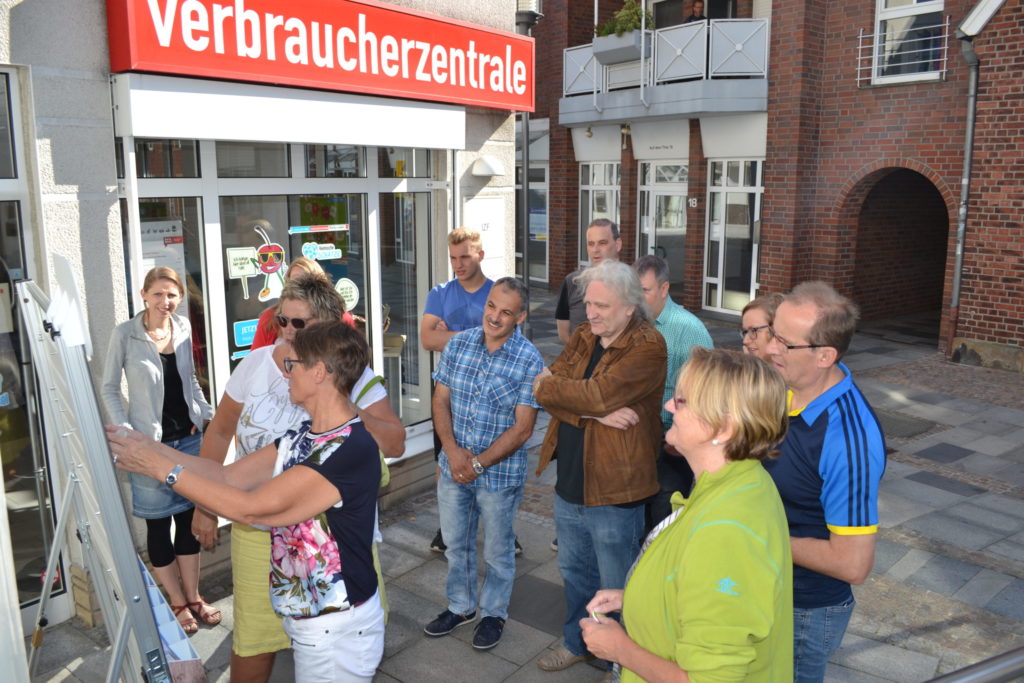 Our sus­taina­bi­li­ty ambassadors
No ordi­na­ry working day – on the loo­kout for local poin­ters on the topic of sustainability.
Tog­e­ther with our sus­taina­bi­li­ty mana­ger Jes­si­ca Bur­win, a group of sus­taina­bi­li­ty ambassa­dors went on a local search for clues about sus­taina­bi­li­ty in Rhei­ne. Sta­ti­ons of this con­sump­ti­on-cri­ti­cal city tour included various local initia­ti­ves and orga­ni­sa­ti­ons, such as the con­su­mer advice cent­re or the Repair Café of Cari­tas Rheine.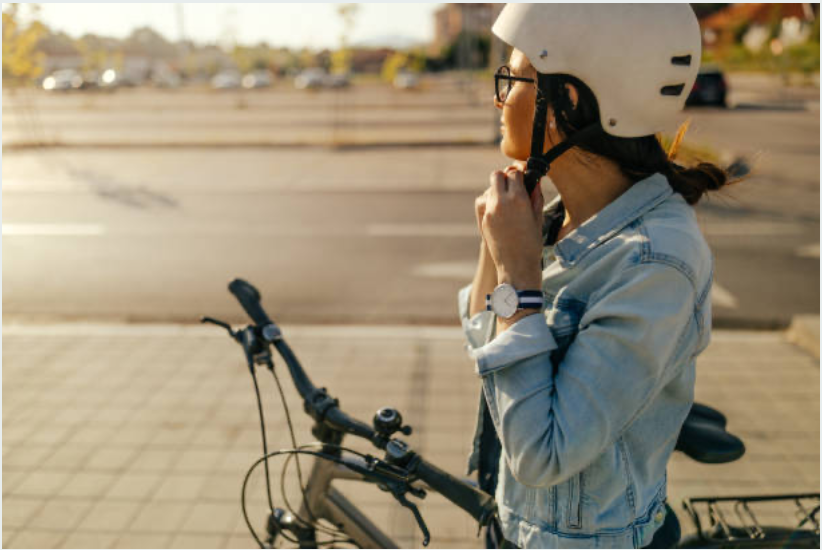 Envi­ron­men­tal­ly fri­end­ly mobi­li­ty and pro­mo­ting the health of our employees at the same time – that is the goal of our various bicy­cle-rela­ted cam­paigns. The area around Müns­ter­land and the dis­trict of Stein­furt is a true cyclist's para­di­se. For this reason, the bicy­cle is a good alter­na­ti­ve to the car for many of our employees, and not only in summer.
STADTRADELN
We have been par­ti­ci­pa­ting in the STADTRADELN cam­paign sin­ce 2017. STADTRADELN is a com­pe­ti­ti­on in which the aim is to cycle as many ever­y­day jour­neys as pos­si­ble in a cli­ma­te-fri­end­ly way for 21 days. The annu­al cam­paign is orga­nis­ed by Cli­ma­te Alli­ance, a net­work of Euro­pean municipalities.
BUSINESS BIKE
Sin­ce 2017, we have made it pos­si­ble for our employees to finan­ce high-qua­li­ty bicy­cles. To this end, we work tog­e­ther with BUSINESS BIKE lea­sing and local dea­lers. In 2021, 26 employees took advan­ta­ge of the offer and lea­sed a total of 37 bicy­cles. The first lea­sing con­tracts have alre­a­dy expi­red, resul­ting in a total of 82 lea­sed bicy­cles for 46 employees over the enti­re cam­paign peri­od. For exam­p­le, e‑bikes were purcha­sed through the pro­gram­me, which some employees use for their com­mu­te to work, espe­ci­al­ly in the sum­mer months.
Envi­ron­men­tal­ly fri­end­ly mobility
In the Rhei­ne city ran­king, the Ket­tel­hack team has rea­ched 48th place out of 166 teams for 2022.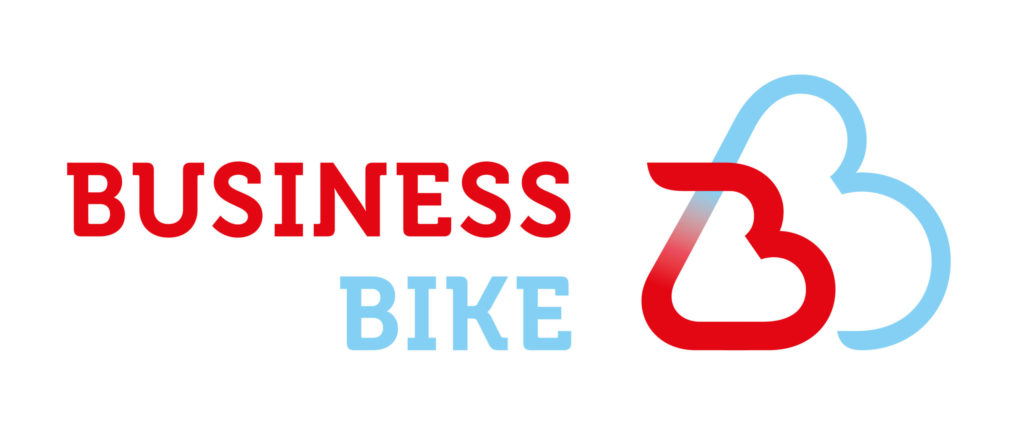 Our shel­te­red and illu­mi­na­ted bike stand has e‑bike-fri­end­ly bike bars to lock the bikes safe­ly and conveniently.

Fur­ther artic­les on the topic
Both the pro­tec­tion and impro­ve­ment of the health and safe­ty of all employees and the prevention…
Our grea­test asset: It's not only first-class pro­ducts and deca­des of expertise.
In order to achie­ve top per­for­mance, exploit poten­ti­al and deve­lop crea­ti­ve solu­ti­ons, it takes more than…