Our grea­test asset: is not only first-class pro­ducts and deca­des of exper­ti­se. But abo­ve all, the peo­p­le who sup­port and car­ry this com­pa­ny for­ward with toil and dedication.
Not only do we want to be a high-per­for­mance com­pa­ny, we also want to be an attrac­ti­ve employer.
To enable par­ti­ci­pa­ti­on, to invi­te ever­yo­ne to think and play a role in sha­ping things! Becau­se achie­ving top per­for­mance, tap­ping poten­ti­al and deve­lo­ping crea­ting solu­ti­ons takes more than know­ledge and skills. A good working atmo­sphe­re is important to us – for this reason, new col­le­agues are always assi­gned a men­tor. This faci­li­ta­tes fami­lia­ri­sa­ti­on and inte­gra­ti­on into the new working environment.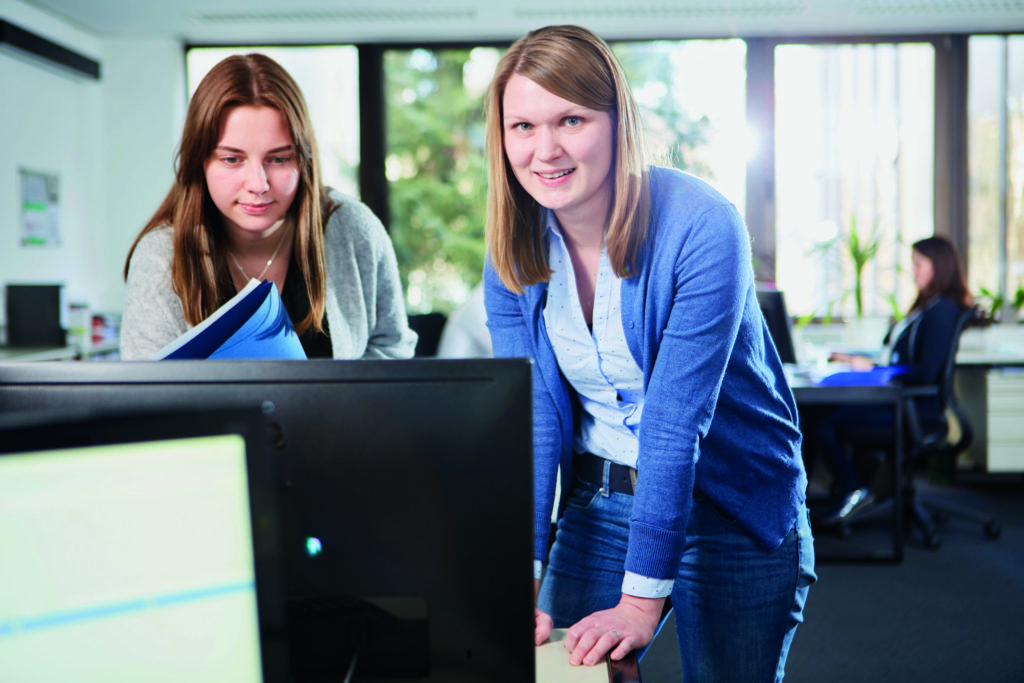 "It's a love­ley fee­ling to expe­ri­ence so much trust every day. Here I am seen as a human being."
Con­tri­bu­ting, par­ti­ci­pa­ting, shaping!
Only satis­fied employees put their heart and soul into their work. The key to this tre­asu­re: Trust, free­dom – and sus­tainable appreciation.
Whe­ther for­mal co-deter­mi­na­ti­on by our works coun­cil or issue-rela­ted working groups: It is important to us that our employees are actively invol­ved in the company.
"A lec­tu­re on the topic of trust or a tas­ter ses­si­on of Tai Chi in our dis­patch hall: We invi­te a wide varie­ty of experts for our "Treff­punkt Dialog".
Hea­ding into a Good Tomor­row, together!
The inter­ac­tion bet­ween the Smi­ley and Sus­taina­bi­li­ty Ambassa­dor pro­ject groups led to a gre­at syn­er­gy effect in 2018: The sus­taina­bi­li­ty ambassa­dors pro­po­sed the aboli­ti­on of dis­posable cof­fee cups, which had been com­mon in many are­as of the com­pa­ny up to that point. At the same time, the Smi­ley pro­ject group deve­lo­ped the idea of reno­vat­ing the out­da­ted break rooms. The result is impres­si­ve: Aes­the­ti­cal­ly plea­sing break rooms with a modern look, whe­re ful­ly auto­ma­tic cof­fee machi­nes with por­ce­lain cof­fee cups and car­bo­na­ted water taps are available to all staff and visitors.
Par­ti­ci­pa­ting and shaping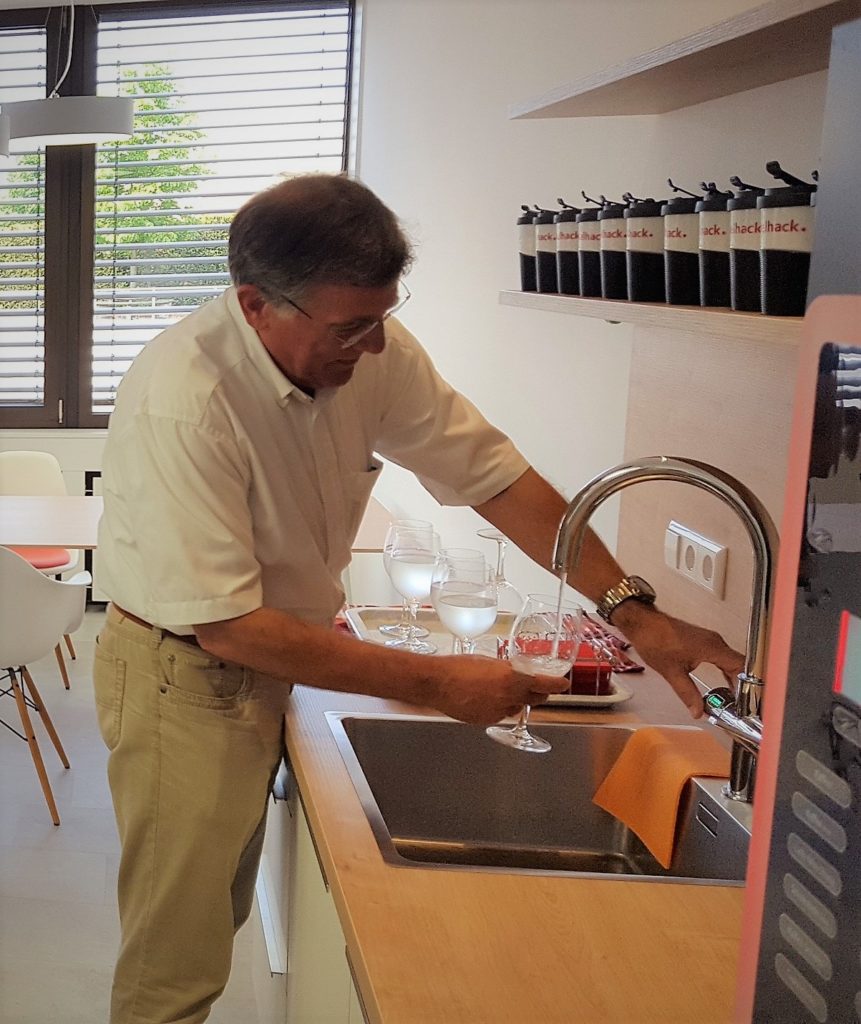 Jan Ket­tel­hack per­so­nal­ly taps the first glass of water from the water foun­tain tap
Num­bers, data, facts
Our team con­sists of about 100 employees with strong tex­ti­le exper­ti­se. We offer our employees fle­xi­ble working hours (whe­re pos­si­ble), finan­cial secu­ri­ty through coll­ec­ti­ve bar­gai­ning and various oppor­tu­ni­ties to par­ti­ci­pa­te in the deve­lo­p­ment of the company.
"Among the 17 new col­le­agues sin­ce 2017, we were plea­sed to wel­co­me 8 young trai­nees who star­ted their app­ren­ti­ce­ship with us."
The Ket­tel­hack team is also in a con­stant sta­te of chan­ge. The staff tur­no­ver rate in 2019 was 4 per cent.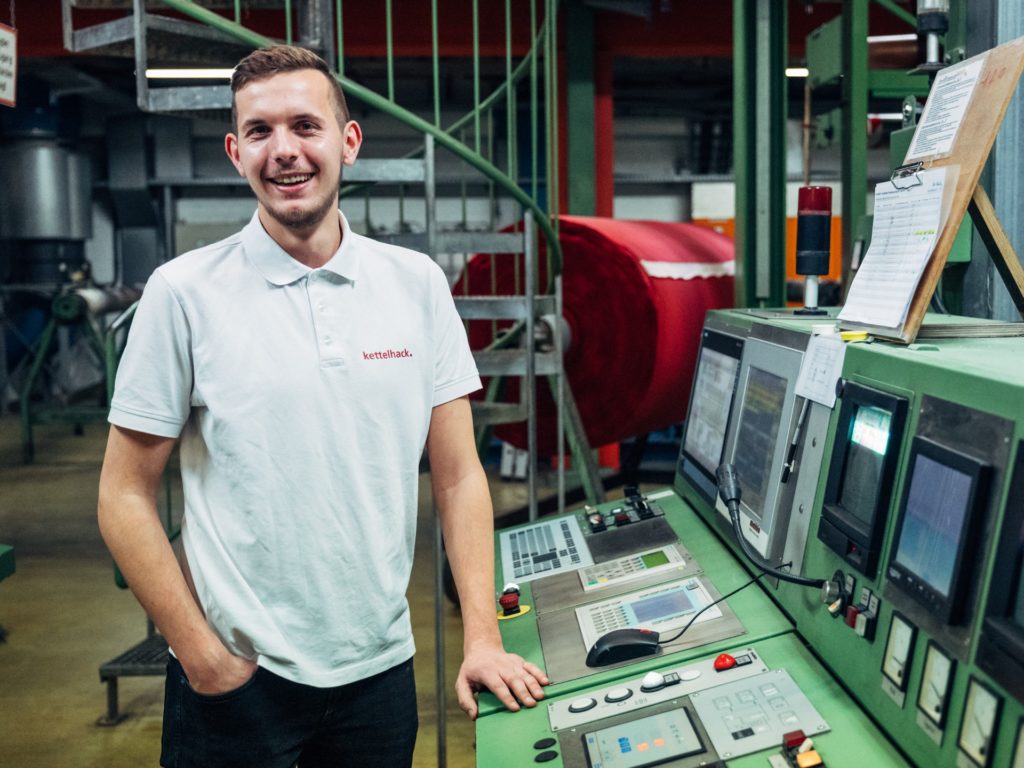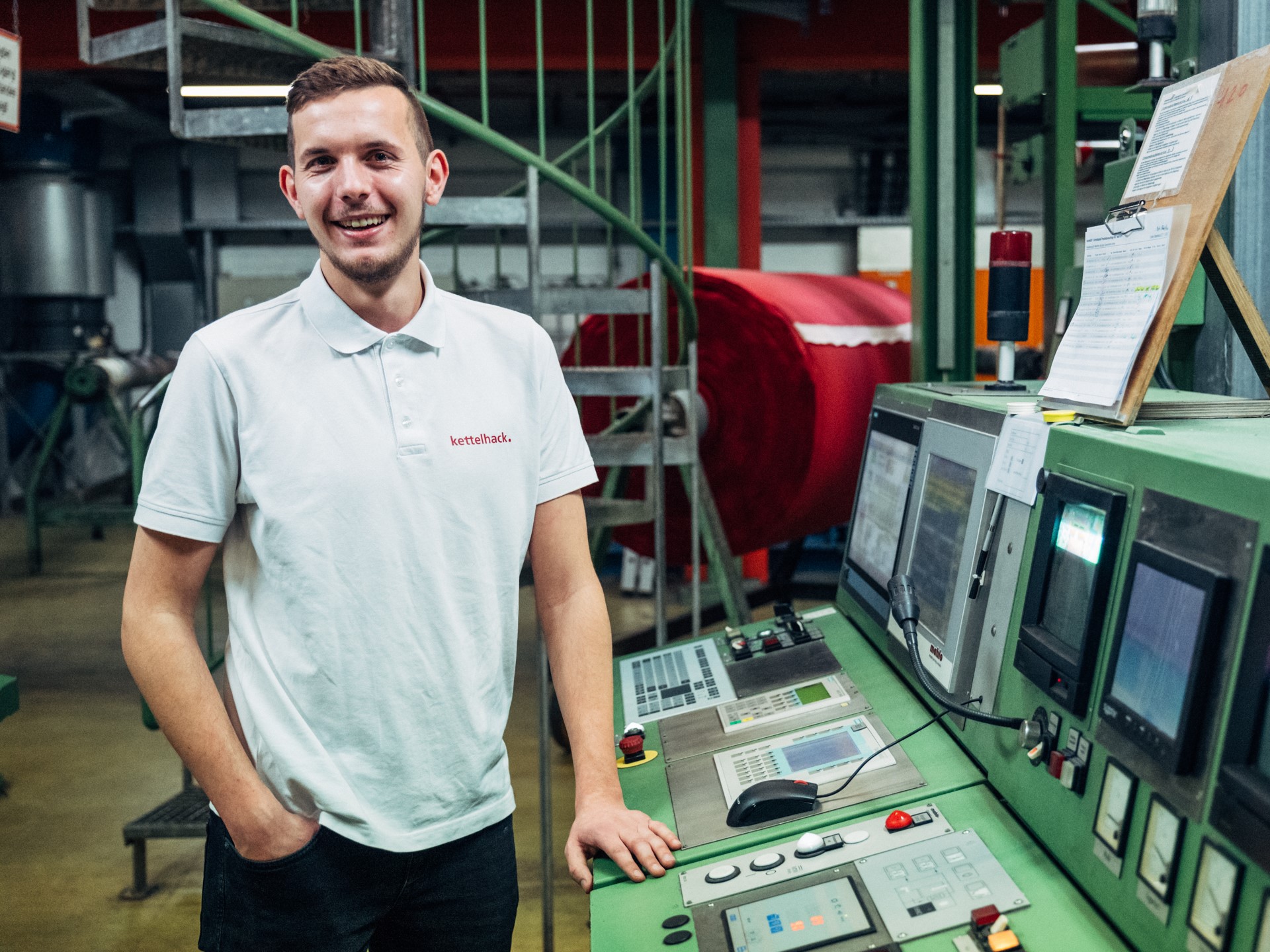 At Ket­tel­hack, we pro­du­ce and sell high-qua­li­ty and dura­ble tex­ti­les. As an inde­pen­dent fami­ly business …
Working tog­e­ther for a "good tomor­row": Our sus­tainable cor­po­ra­te cul­tu­re is an important cornerstone …
In order to achie­ve top per­for­mance, exploit poten­ti­al and deve­lop crea­ti­ve solu­ti­ons, it takes more than…